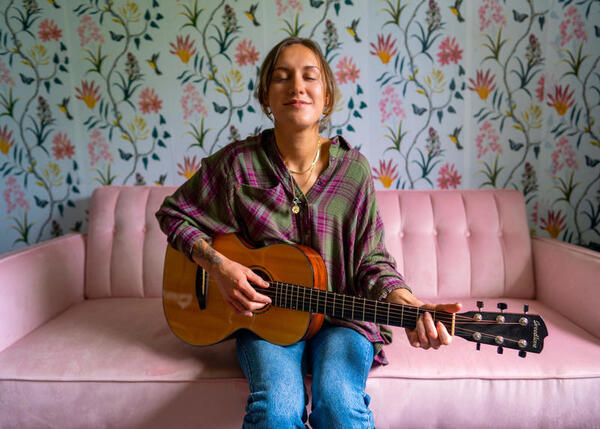 Interview: Lilly Winwood on NPR
"I always tell people I grew up in midair," says Lilly Winwood with a contemplative laugh. She's speaking about her bi-continental upbringing between Nashville and Gloucestershire, England. Yet that's not the only way the 25-year-old has hovered during her songwriting journey, between rock and country music, between youth and adulthood, between the star treatment and the self-driven solo tour.
Click here to listen to Lilly's new album, 'Time Well Spent'.
Listen to the full interview and read the article over at NPR affiliate WMOT.org